ONE OUTFITTER, TWO LOCATIONS
The Northern Saskatchewan Fly-In Fishing and Bear hunting Lodge is found on a small lake, minutes away from the Hawkrock River, 60 miles from the Northwest Territories border, and only accessibly by float plane. Quietly settled in the middle of untouched wilderness, guests will not see any other boats or hunters, and have access to six lakes across 400 square kilometers.
Hawkrock has had exclusive use of this area for the last 30 years. This is the only lodge in Northern Saskatchewan that has never been sold or changed management and ownership. This reflects their passion for the north… and everything that comes with it.
The Saskatchewan Whitetail Hunting Lodge near Porcupine Plain sits on 160 acres, of heavy wooded private land, bordering the Greenwater Lake Provincial Park. Approximately three hours from Saskatoon. From this lodge, we are able to hunt approximately 14,000 acres of both private and crown fringe forest land. Fringe forest is where whitetail deer populations tend to be at their highest numbers.
What our customers are saying
ABOUT US
Open since 1985, Hawkrock Wilderness Adventures provides guests with two different lodge locations to experience Northern Saskatchewan fly-in fishing, and bear, whitetail, elk, and moose hunting.
The number one rule at Hawkrock is quality, not quantity. Our facility hosts a maximum of 16 guests at a time at the Northern Saskatchewan Lodge, and six at the Porcupine Plain Lodge.
As the owner and operator of Hawkrock Wilderness Adventures, Allan Serhan does a lot of guiding, as well as plenty of groundwork in preparation for bear hunts. Allan is a huge wilderness buff, and gives all things wild the respect they deserve Both lodges were built from the ground up with his own two hands, using over 60,000 board feet of local lumber, and over 80 Otter float plane loads of construction material.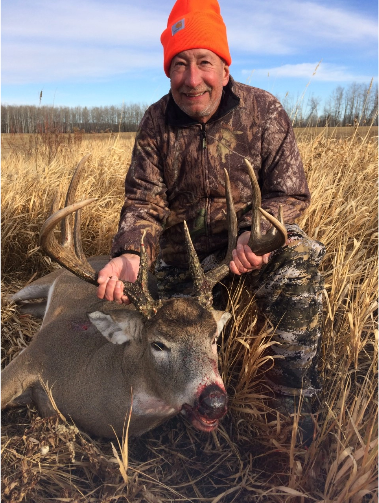 NORTHERN SASKATCHEWAN FLY-IN FISHING AND BEAR HUNTING LODGE
Working on remote hydro lines in the far north of Saskatchewan gave Allan the opportunity to see the countless gorgeous lakes and rivers, ones that had rarely seen a single angler.
After four years of closer exploration and government paperwork, the lodge on Hawkrock River became a reality. As a young man of 25 with a vision, it was incredibly exciting and rewarding to build such a modern fly-in fishing and hunting destination.
Hawkrock Wilderness Adventures is the only lodge left in Saskatchewan's remote north that has never been sold or changed management. This reflects the passion Allan has for the north, and everything that comes with it.
During your stay, you will not see any other boats or people besides your fishing buddies and the lodge staff.
The Hawkrock is truly a one-of-a-kind adventure.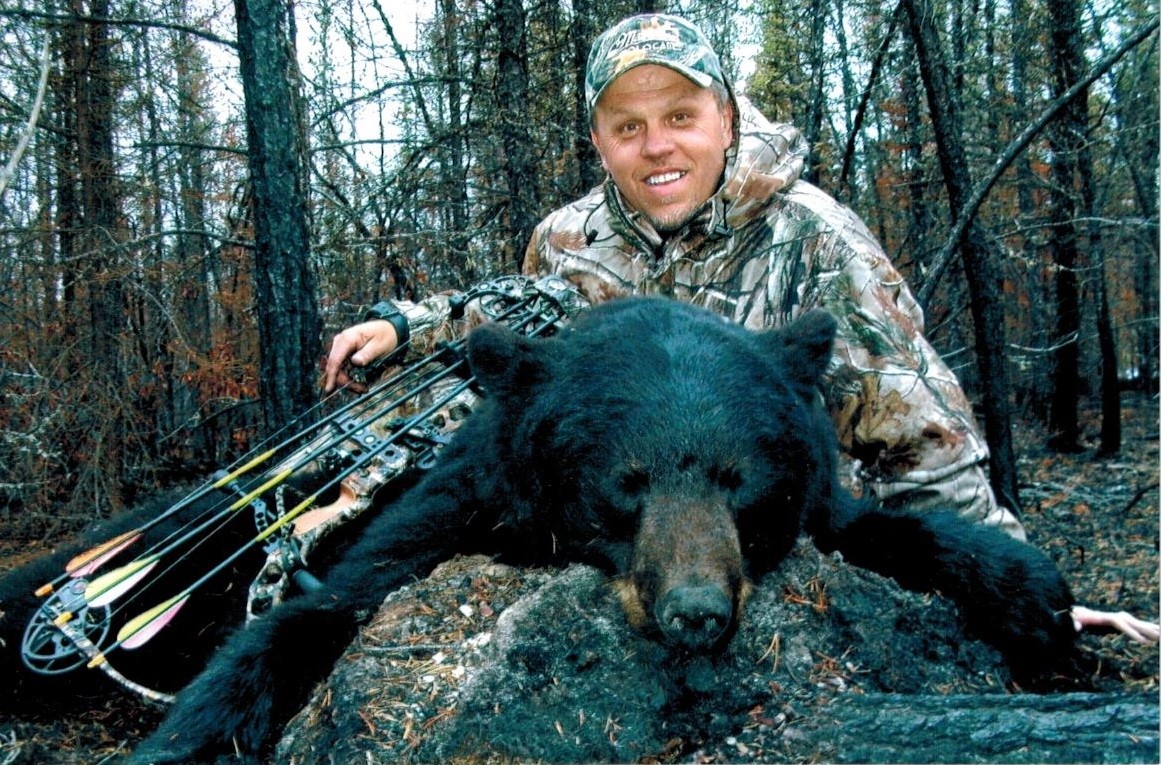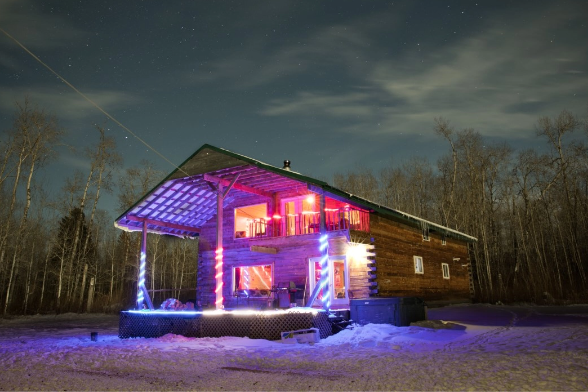 PORCUPINE PLAIN, SASKATCHEWAN WHITETAIL HUNTING LODGE.
This lodge was built on a completely untouched wooded quarter of land on the edge of Greenwater Lake Provincial Park. Originally set up with outfitter tents, the retreat was quickly upgraded to include sorely-missed comforts of home.
Stay updated with our latest packages and promotions
Box 306, Porcupine Plain,
SK, Canada, S0E 1H0