Life at the Northern Lodge
FULL AMERICAN PLAN - FULLY GUIDED, INCLUDES
Transportation from Points North, SK, Canada to the Hawkrock Wilderness Adventure Lodge.
Accommodations.
Meals including hot breakfast, packed & shore lunch, catered dinner.
Baits, blinds & stands.
Skinning & Caping.
Fully modern accommodations include generated power, running water, hot showers, flush toilet.
Life at the Southern Lodge
Sleeps 16 people.
Private deck.
Fully modern accomodations.
Fireplaces.
8-Person hot tub.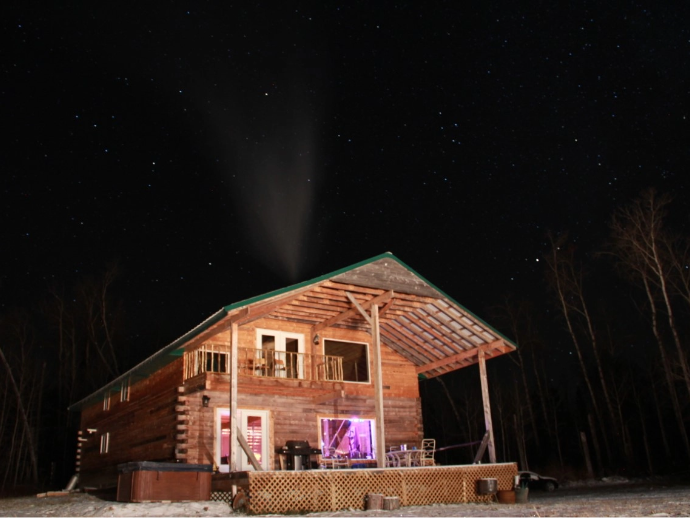 STAGE 1: TRAVEL TO SASKATOON, SK
Depending on your arrival to Saskatoon, SK and connecting flights to Points North, you may want to book a hotel for the night.
STAGE 2: TRAVEL TO POINTS NORTH, SK
You may choose to rent a car at the Saskatoon airport, or take a connecting flight directly to Points North. By car, this is a 10-hour drive.
Stay updated with our latest packages and promotions
Box 306, Porcupine Plain,
SK, Canada, S0E 1H0